Lancaster

Door Service is your Garage Door Specialist
To best enhance the architectural style of your home, your garage door should harmoniously compliment the overall design and decor. A home's garage door can become a beautiful focal point for your property. The garage door area can take up to nearly 40% of the total facade – so every detail counts. Whatever your budget, Lancaster Door Service can provide you with multiple configurations to choose from in colors, models, and styles.
LET US INSPIRE YOU WITH OUR NUMEROUS GARAGE DOOR CONFIGURATION OPTIONS
We invite you to visit our showroom at 1851 Lincoln Hwy East in Lancaster. Our friendly staff will be happy to discuss your ideas and requirements.
We carry an assortment of quality garage doors, openers, accessories, and garage door hardware. Our experienced staff will discuss your project with you and show you examples of the extensive selection of models to choose from. From carriage house style doors, contemporary models, traditional beauty – to an array of panel designs and colors – we will help you find the options that best suit your needs. We can explain energy efficiency, warranties, and work closely with you to refine your choices via the Garaga® Design Centre application to see an actual "picture" of what your new door will look like on your own home or building.

As certified Garaga® Experts, we proudly meet the highest standards of the professional garage door service industry. We sell, install, and maintain entire garage door operating systems.
The quality and performance of any garage door depends on professional installation. Lancaster Door Service technicians are professional installers that closely adhere to the tested and proven procedures put forth by the manufacturer.
Quality

Residential Garage Doors
Village

Collection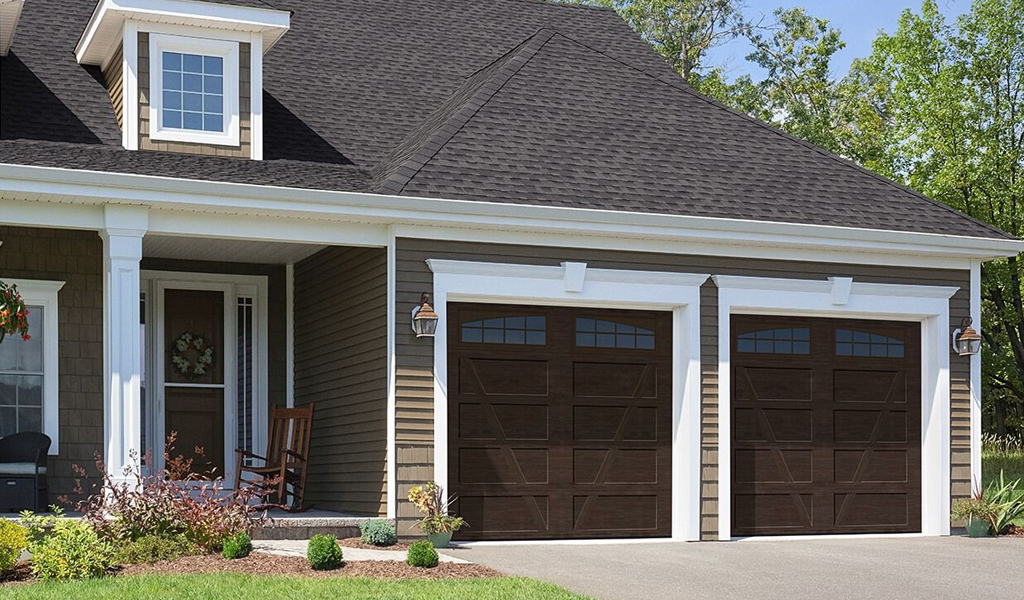 REFINED TRADITIONAL
The Garaga® Village Collection is a collection of steel door styles. Available in 10 designs and 9 door colors, the Village Collection door can be styled with a touch of refinement, traditional lines, or with carriage house charm. These boast multiple options for flat base or plank base inlays, colors, window options, and hardware styles. The Village is the complete package with 3 layers, polystyrene vinyl‑backed insulation, and a light woodgrain exterior finish with a white stucco finish for the interior surface.
Vantage®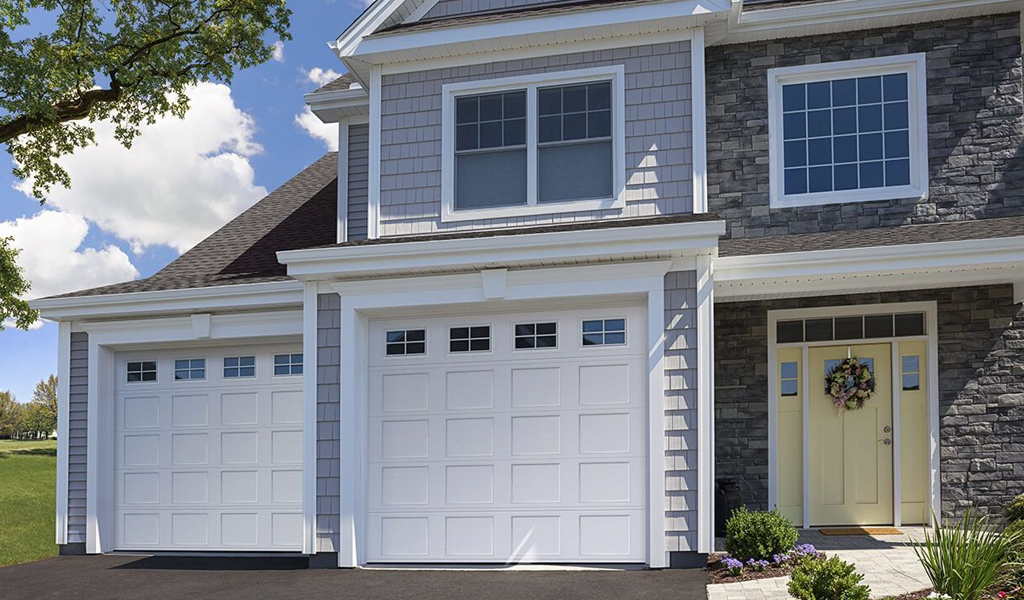 VIBRANT AND VERSATILE
The Vantage is part of the Garaga® Village Collection.These steel doors are strong and insulated at 2" inches thick with polystyrene insulation inside. Whether you want a traditional or contemporary look, these doors are available in 9 attractive colors with a variety of hardware and window layout choices. The Vantage is a 3 layer solid steel door, loaded with insulation in between 2 steel layers – complete with an attractive light woodgrain exterior finish and a white stucco interior surface finish.
Regal™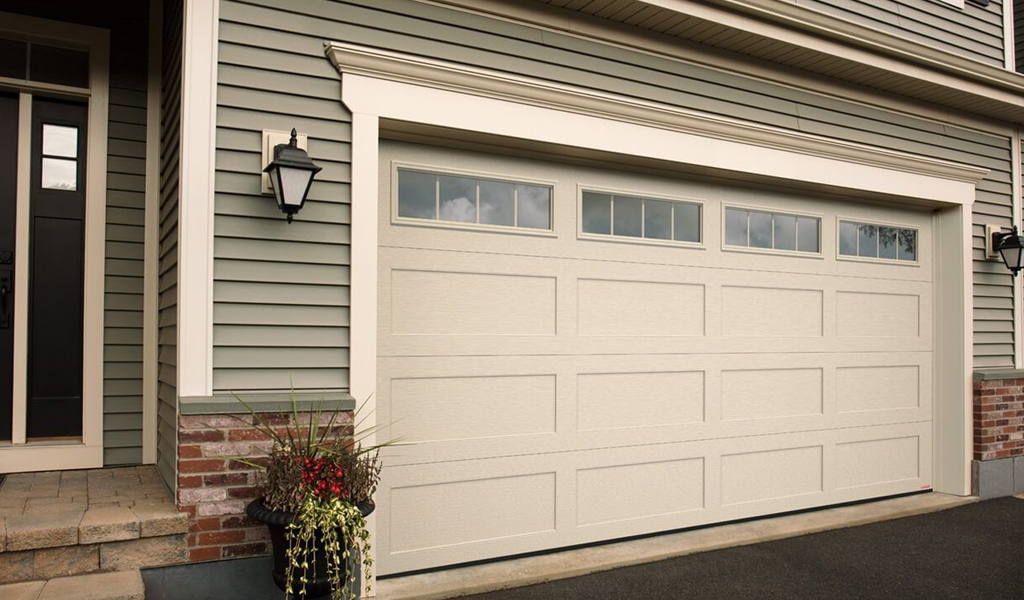 STEEL STRENGTH
The Regal N24 and N25 garage doors are 2" inches thick and are available in a variety of colors. The Regal N24 is constructed as a 2 layer – optional polystyrene vinyl‑backed insulation – heavy duty steel door. The Regal™ N25 garage door is made from regular steel and is perfect for an uninsulated outdoor work area or an unheated shed. It is an attractive door to safely protect a detached garage or garden equipment storage area. Non-insulated doors are not recommended for garages near other rooms of a home as they can often make the other rooms colder in the winter, but they do make an excellent choice for outdoor workshops.


Financing Available
Lancaster Door Service offers 18 month no-interest financing for qualified buyers! We also honor all manufacturers' warranties and we guarantee our parts & labor on every door and opener we install.
Apply Today!