Lancaster Door Service, LLC is a Small Local Business. We sell and install doors, windows, garage doors & garage door openers. We also service garage doors & garage door openers.
As certified Garaga® Experts, we proudly meet the highest standards of the professional garage door service industry. We install entire garage door operating systems and perform professional repair services for garage doors, openers, and other moving parts.
In 2009, Lancaster Door Service, LLC and Lancaster Building Supply merged in order to better serve all of Lancaster County, Pennsylvania.
Our team of professional door and window installers – and skilled maintenance service technicians – are ready to serve you!

Client

Testimonials
Lancaster Door Service put new door frames around our double garage doors. The gentlemen arrived at the appointed time and were friendly & professional. Their work was top-notch and the frames were beautiful and well-made. I recommend them.
Superior products, expertly installed.  Entire crew and staff were very knowledgeable and professional. Highly recommended!
Wow! What great service. I called this morning and they had Kevin here this afternoon. He was fast, professional and even oiled our other door to make sure that it would be working well. 
I would recommend them to anyone looking for door repair.
Thank you for the excellent work you performed on our garage door. Your attention to detail, superb problem solving skills, and excellent customer service will keep us faithful and repeat customers.
Very pleased with service call. No one tried to sell me more than necessary and the job was done in a reasonable amount of time. Andy did a great job and was very personable. I definitely recommend Lancaster Door Service.
Lancaster Door Service replaced the spring system on one of our garage doors. They arrived early and did the work promptly.  I was very impressed by their level of service.
Kelly was very efficient and quick. In less than 10 minutes he had the cable reset and the door was working. Total job was around 1/2 hour. He was very professional.
Lancaster Door Service replaced our French doors to our deck. The doors are nice for the money and I was extremely impressed by their customer service. I was treated with respect and everyone was very nice in an authentic way.
Andy did a great job, arrived early to replace springs. While on site he noticed that the opener was installed incorrectly so he moved and adjusted it for me.
It was a good experience and they came very promptly. It was an emergency because I could not open the door. They came quickly and fixed it. They did a good job and the price was reasonable. The quality was outstanding and there was no problem. They were very satisfactory.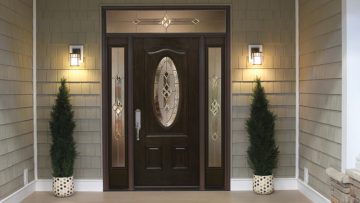 Exterior entry doors on your home are more than a mere entrance. Your door needs to provide security, protection from...
Read More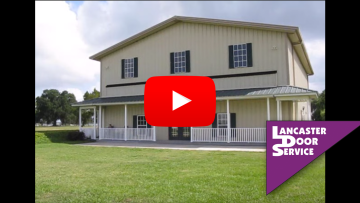 Quality Garage Doors, Entry Doors, Windows, & Parts
Lancaster Door Service provides Lancaster County with the finest Garage Doors & Openers, Entrance Doors, and Replacement Windows available!