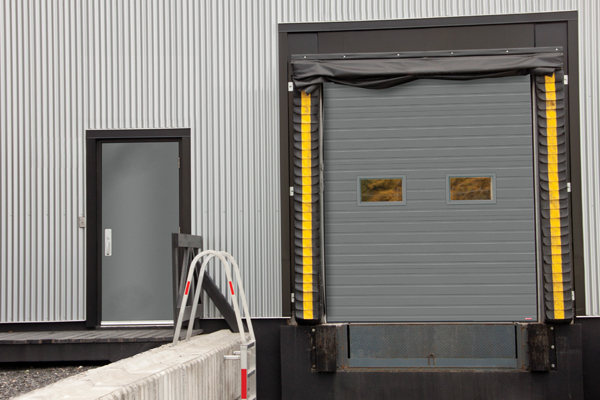 Lancaster Door Service, LLC sells and installs durable and functional garage doors and openers for commercial, agricultural and industrial applications. We welcome you to contact us to discuss your project. Our knowledgeable staff will review your requirements and show you examples from our extensive selection of commercial garage door models.
Strong impact resistant doors, insulated door models, traditional utility garage doors – to an array of high lift and standard lift sectional doors - we will help you choose the door that can stand up to regular use in your industry.
FROM COMMERCIAL OVERHEAD DOORS TO INDUSTRIAL ROLLING STEEL DOORS – WE HAVE SOLUTIONS FOR YOU
Visit our showroom were we can explain options in energy efficiency, warranties, and financing. We can help you to refine your choices via the Garaga® Design Centre application which shows you what your new garage door can look like on your building or warehouse.
You can depend on our experienced technicians to professionally install your new quality garage door and opener system.
We will work with your builder, developer, or architect – offering them a complete line of doors, operators, and accessories for their commercial design and building applications. Our commercial garage doors can meet your requirements regarding durability, safety, reliability, energy efficiency, and aesthetics.

As certified Garaga® Experts, we proudly meet the highest standards of the professional garage door service industry. We sell, install, and maintain entire garage door operating systems.
The quality and performance of any garage door depends on professional installation. Lancaster Door Service technicians are professional installers that closely adhere to the tested and proven procedures put forth by the manufacturer.
Durable

Commercial Garage Doors
TG-6200

BONDED STEEL AND POLYSTYRENE
This Garaga® industrial garage door has stronger corrosion resistance with 26-gauge galvanized steel on both sides of the door and 2" polystyrene insulation. InterStop™ joints between the sections help to prevent any air infiltration and provide an efficient thermal break on the top side of the sections. The hot-dipped galvanized steel is protected with five coats of baked-on polyester paint with a woodgrain finish. Wood end blocks made of kiln-dried pine and the lag screw system ensure a better fastening of the end hinges. The flush model design comes in up to six color options. A row of standard windows in thermopane, single glass, or polycarbonate can be clear or tinted.
TG-8024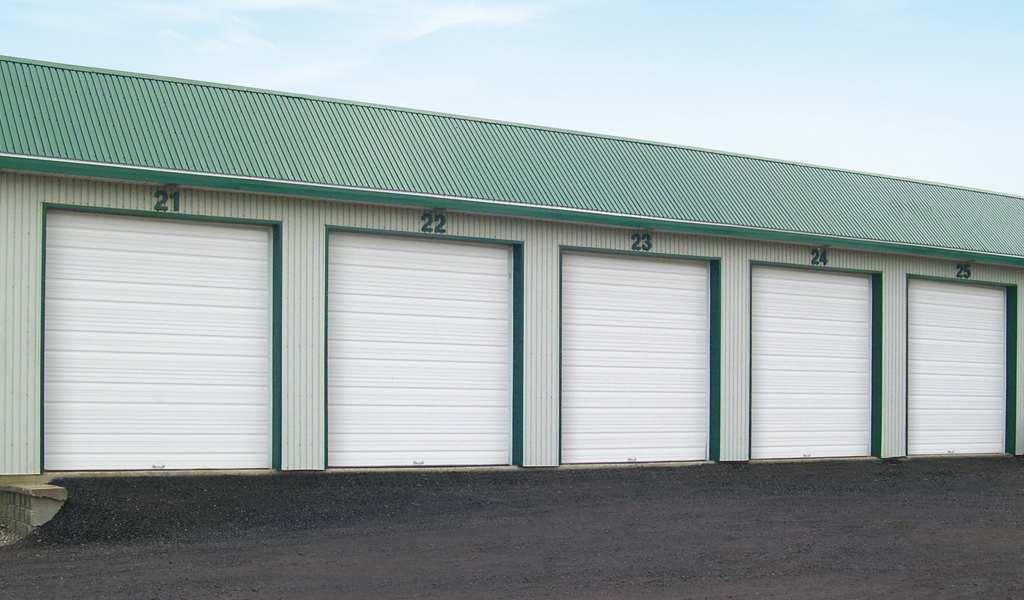 STEEL STANDARD
These Garaga® garage doors are made of sturdy steel perfect for storage units, agricultural sheds, and general purpose applications. The TG-8024 is non-insulated and the TG-8524 adds an insulation value of R-6.6. The strength of these doors comes from the corrosion-resistant 24-gauge galvanized steel with sections made of two ½" deep, horizontal grooves with alternating smaller grooves that provide more strength and additional bending resistance. The structural elements of the sections are attached to the exterior skin by a Tog-L-Lock® joining system to ensure firmer rigidity. The grooved model design comes in ice white and can include clear single-pane glass windows – inserted in a molded PVC frame without a welded joint that will resist fading over time.

Our Promise to You
We promise to provide attentive service, and our garage door system maintenance services can help you enjoy many productive years of industrial garage door use.